| | |
| --- | --- |
| Posted on August 8, 2020 at 9:45 AM | |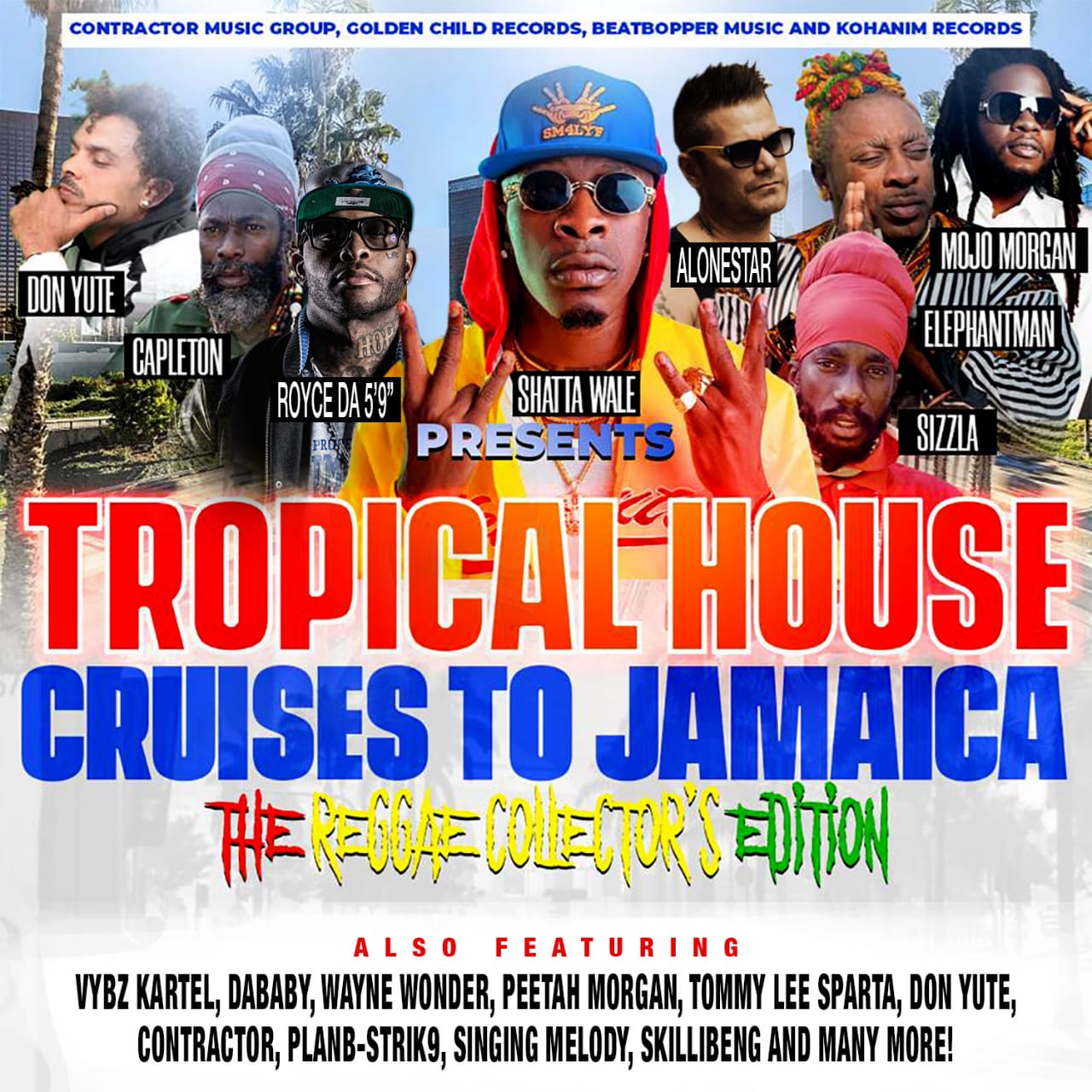 Based off the sounds of Dababy, Capleton Sizzla, Peetah and Mojo Morgan of Morgan Heritage, Tommy Lee Sparta, Wayne Wonder, Shatta Wale, Singing Melody, and Elephant Man, Warrior King, Kip Rich, and Don Yute, the project already has enough mainstream musical firepower to draw the attention of any music fan who comes across it regardless of preference. Also, the sheer impact it has worldwide warrants a nomination for the LP. First, It's the first album To go to #1 in all genres in Ghana, which is home to more than thirty million people. Second, the compilation got the top 10 iTunes Reggae album charts in 14 countries, including the UK, USA, Belgium, Qatar, Finland, and more New artists being introduced on the project include the brother of Ed Sheeran Alonestar,
King Tiger, Alistarr, VBlock Dutch, Jay Shephard, Ibru, Plan B Strik9 9, Skillibeng, Carey James, Melodio 10th Wonder, Krueschef, and Locx.
Download - http://www.mediafire.com/file/uvkna6rfv4igk2s/Tropical_House_Cruises_To_Jamaica_The_Reggae_Collectors_Edition.rar/file